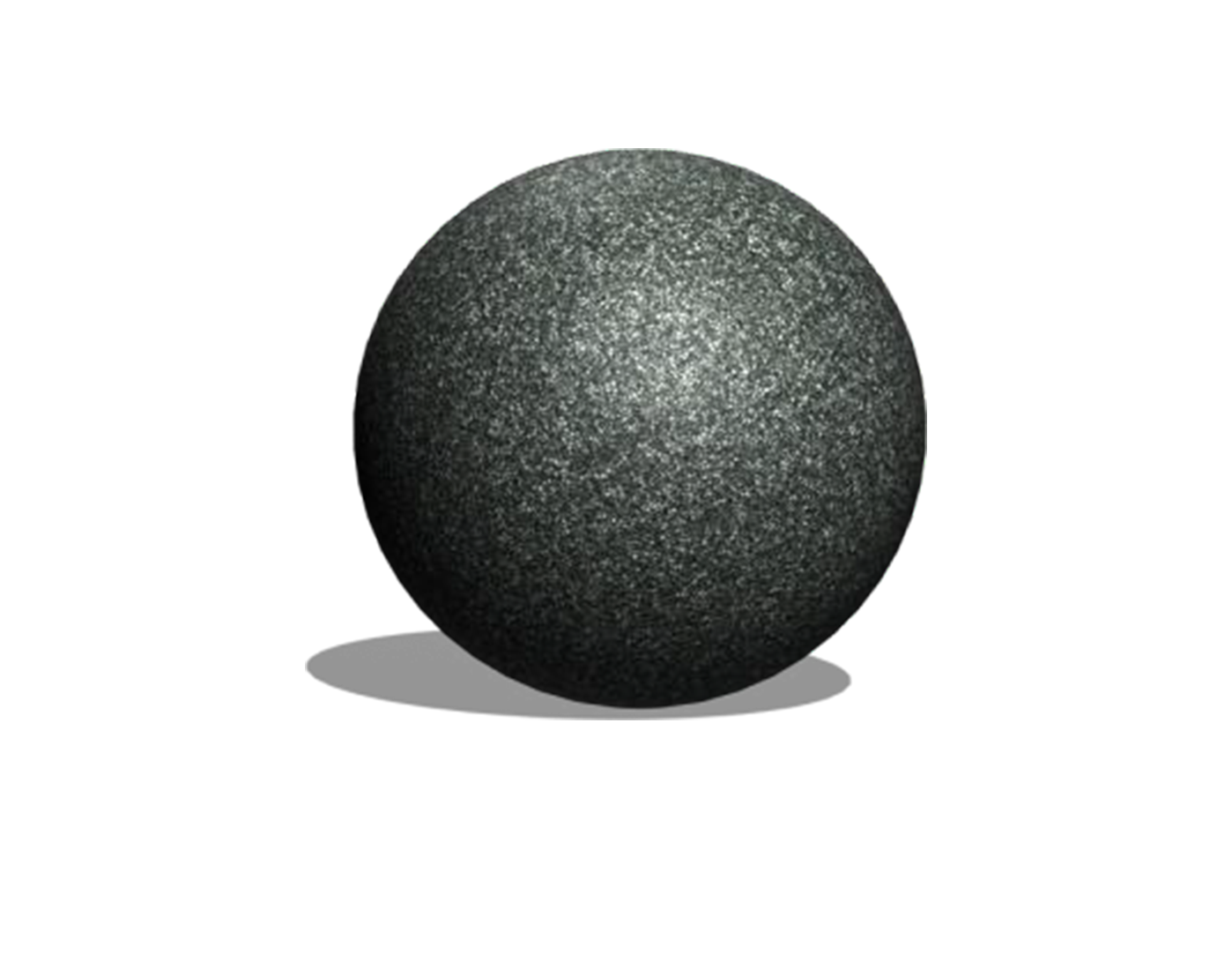 The F5, F6, and F7 Fantom® dissolvable balls are a hybrid composite design, utilizing advanced lightweight, high strength materials to optimize high-pressure sealing performance, reliability, and dissolvability. The F5, F6 and F7 Fantom® balls are available in 1/16" increments from 0.875" to 4.500" and has a specific gravity range of 2.018, the F5, F6, and F7 Fantom® balls have breaking pressures in excess of 10,000 psi throughout the size range.
Unlike many "dissolvable" ball technologies, the F5-F7 Fantom® dissolves when exposed to common frac and formation fluids - no special fluids or operator intervention required. Dissolution is dependent of the fluid chemistry, concentration, temperature and ball diameter. From freshwater Permian Fracturing fluids to produced fluid High Temp applications, Fantom® Balls have you covered.
PRODUCT HIGHLIGHTS
High compressive strenghts resist extrusion into the seat bore
Offers long-term "on-seat" performance in higher temperature applications
Compatible with all of Peak Completions' product offerings
Acid or fluid additives not required
Saves time and money on completions
DESIGN FEATURES
Manufactured to strictest tolerance, +/- .005"
Specific gravity: 2.018
Standard ball sizes from 0.875" - 4.500"
Custom sizes available upon request

DISSOLVE RATES
Contact your Peak Representative or email request@peakcompletions.com with your specific well and fluid information for a quote and technical proposal.