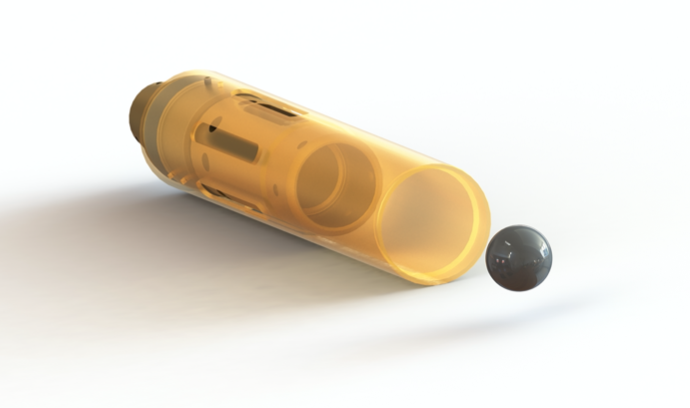 The RE-CO WLAK, when used in conjunction with our patent-pending Top-Set APEX composite frac plug, offers end users even more operational versatility and risk mitigation. The RE-CO's proprietary interlock system prevents isolation ball pre-capture during plug deployment allowing the highest level of confidence when installing the APEX with the isolation ball. In the event of perforating gun malfunction, the RE-CO tool enables the isolation ball to be recovered within the WLAK so it can be safely brought to surface. This tools' function, in addition to fluid costs and frac time savings the APEX already provides, sets a new industry standard in isolation ball / frac plug deployment.

Product Highlights
Proprietary Interlock System Prevents Pre-Capture of Isolation Ball During Deployment
Combination Ball and Plug Installation Without Risk
Save Additional Frac and Fluid Costs
Simple Isolation Ball Retrieval Procedure
Captured Ball Design Allows for WLAK Retrieval Times to Rival Frac Plug Deployment Times.
| | | |
| --- | --- | --- |
| Asm 3765-55C-A01 | Imperial | Metric |
| Size | 5.5 in | 13.97 cm |
| Length | 23.375 in | 59.37 cm |
| OD | 4.375 in | 11.11 cm |