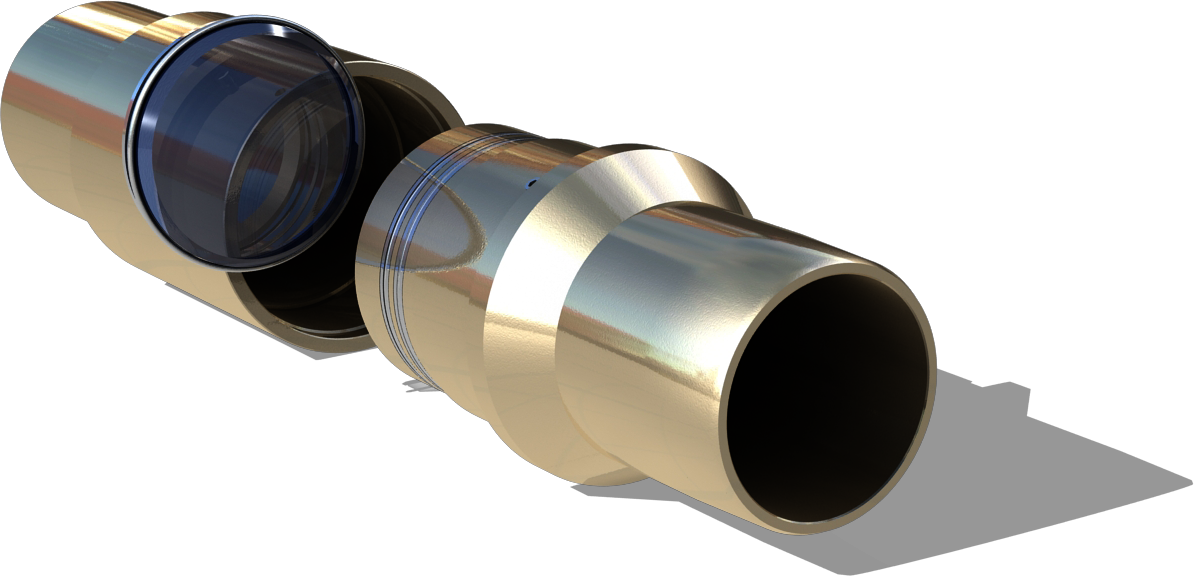 Peak's Buoy™ Floatation Sub is a direct-pressure actuated collar for extended reach horizontal drilling applications that allows lateral sections of casing to remain airfilled and buoyant during installation. The air-filled casing interval helps lift the casing off the low side of the wellbore, reducing drag forces while increasing the efficiency of installing a casing string in the lateral.
At a pre-determined casing installation point, the Buoy™ is torqued to the string, then fluid is filled on top of the Buoy™ to increase the push weight above the air-filled casing below. Once at TD, a differential pressure is applied to shear out the Buoy's™ internal barrier and allow for fluid circulation and cement program.
The Buoy™ Floatation Sub features an ID that matches casing ID and has the ability to dial in the actuation pressure specifically to the application for any wellbore condition.
The Buoy™ is an efficient, cost saving solution that simplifies casing installation in a variety of conventional and unconventional challenges. With years of extensive research, engineering evolution, and experience with cemented completion and liner tools, our proprietary Buoy™ Floatation Sub incorporates the latest technology to maximize reliability and performance.
Product Highlights
• Full ID after actuation
• Reduction of dynamic friction and drag forces
• Compatible with conventional casing and cementing operations
• Custom actuation pressures
Design Features
• Patent-pending internals ensure zero cement contamination
• Run conventionally with existing casing and cementing procedures
• Allows for less hook load to TD casing string
• Liner hanger, long-string, and multilateral installations